From breath-taking hiking trails around the old village or up the volcano and stunning winery tours to romantic long walks on the beaches, Santorini has PLENTY to offer.
April & May are great months as the heat waves haven't quite reached the area yet and the wind storms are generally mild breezes – heaven on earth!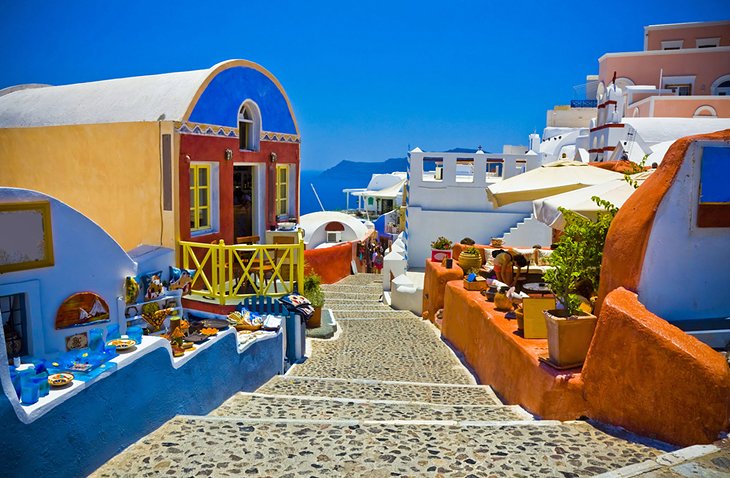 Depending on how long you are planning on staying (we feel 'FOREVER!!' is a great answer as well) there is a lot to see and do.
Some of the suggestions of our wedding planner of different activities that can be arranged in Santorini:
Wine tour and wine tasting at Koutsoyanopoulos wine museum: santoriniwinemuseum.com
B
oat trip to the volcano, the hot springs and the Thirasia Island. For more information, you can visit the following website: santorini-sea-excursions.com
You should spend one day in Akrotiri to see the sunset from there, visit the excavation site in Akrotiri: www.santorini.com/archaeology/akrotiri.htm , and have a nice lunch at the cake of Nicholas tavern in Akrotiri: nikolascave.gr/el
For more a more active tourism, why not look into trail riding on horses, to see a different side of the island: santohorseriding.gr
There is a walking trail leading from Fira to Oia, which would be a really nice thing to do. It takes around 2.5 – 3 hours to get from one point to another.
For more information, here are a few useful links to help plan your activities: